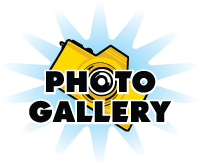 Our AD-PAD® Safe Sign System, provides a rugged, flexable, knock-down sideline display that both assures participants safety, and gives sponsors professional, attractive exposure that gets the message closer then ever to the action.
One time purchase of the AD-PAD® foam units with replaceable, interchangable custom fit banner sections will perform season after season in the toughest environment.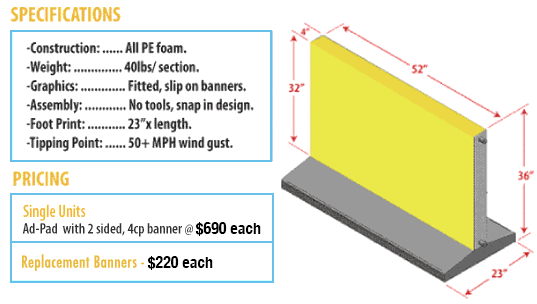 The Design Features:
Impact friendly, durable, water proof foam construction.
Base and panels lock together for shipping, storage, and implementation convienence.
Double sided, slip on, fitted pillow-case banners make graphic changes simple.
Quick set-up and "in game" repair with "Soft Pin" male/female dowell alignment of units.
Vertical surface minimizes glare and "white-out" TV moments.
4" tops of panels offer added sponsor inventory or WWW branding.
Team bench display between the 25's gives valuable double camera span inventory as well as aiding the "Get Back" coach in player sideline control.